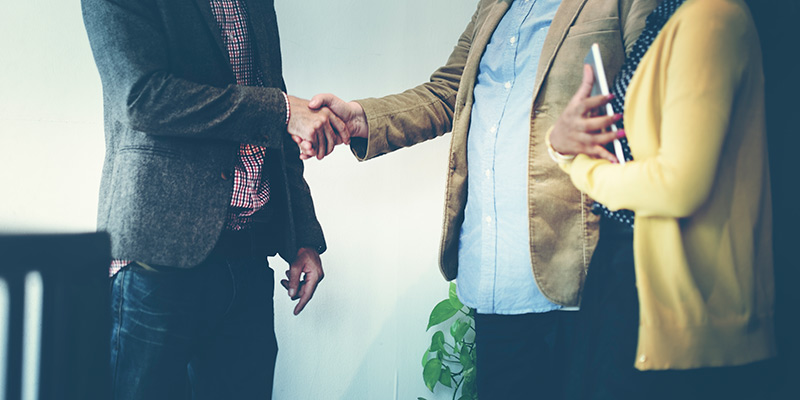 Dividing Retirement Assets in Divorce
Client Reviews
"Not knowing the first thing about hiring an attorney for an unexpected personal situation, a friend referred me to William Conners. From the very beginning, I felt very confident he would make sure that all negotiations and decisions made would benefit me and my daughter. Will has been very professional and caring and I cannot thank him enough."

A. S.

" William Conners represented me in my divorce which was complicated by the fact that my ex-wife and I owned several successful businesses together. I have used many attorneys in the past. Will's performance was exemplary and many, many steps ahead in legal skill, strategy, preparation and sophistication. My goals were more than met (and then some) and I ended up with the businesses! I can wholeheartedly recommend him."

D.R.

"I was mired in a contentious divorce that had spiraled out of control through nightmarish claims that were chilling in their seriousness. While struggling to deal with the emotional turmoil of a marriage that was over, I was facing bleak options that realistically included losing my job, my children, and even my freedom. Through Mr. Conners' skilled counsel I came through the nightmare with my family and my future intact – defeating the false charges, successfully resolving the marital dispute, and keeping custody of my children. I have no doubt that without his expert handling of my case things would have turned out very differently indeed, and for that I am forever grateful. Thank you for giving me back my future!"

D. G.

"A few of the initial things that impressed me about Will and his staff were their accessibility, promptness in responding to my requests and thorough explanation of the answers to my questions. I appreciated Will's approach to giving me options and recommendations, and then he let me have a say in the decisions regarding the direction of my divorce case. Throughout the process, Will's priorities remained focused on preparing my case to win in court if a fair settlement could not be reached and minimizing financial consequences without expensive legal posturing. He was my expert legal counsel and a part-time coach that knew how to motivate me and help me get through it. Will and his staff genuinely cared about the emotional and financial toll that the divorce was exacting on me. Without hesitation, I recommend William Conners for his expertise in Family Law matters and his compassion for the person he represents."

C.K.

"My divorce featured all the most difficult aspects including a vindictive spouse willing to do and say anything to destroy me and exclude my role in our children's lives. No matter how difficult the situation though, Will Conners provided devoted and professional representation. He took the time and interest to understand my dynamic and craft a strategy that unveiled my spouses' false vendetta, preserved the relationship between me and my children and protected my financial interests. I count myself fortunate to have had Will as my attorney and wholeheartedly recommend him."

P.B.

"I came to see William R.F. Conners for a divorce and to work out custody issues for my 5 year old son. I was very impressed with my first and subsequent visits to see Mr. Conners. I always felt that kindness was a given, my case was given the attention and professionalism it deserved, with particular emphasis on the welfare of my son and the staff was always courteous and helpful. Mr. Conners worked very hard on my case and always returned my calls in a timely manner. I highly recommend William R.F. Conners to anyone who needs a lawyer who makes you feel like your case is the most important one that he has."

C.O.

"As a commercial airplane pilot, a clean driving record is essential to my career. When I was charged by a Virginia state trooper with misdemeanor Reckless Driving by speed on radar (90 mph in a 55 mph zone), I was facing potential jail time, huge fines and a suspension of my privilege to drive. If convicted, I would have had to report the conviction to the FAA and faced potential suspension of my pilot's license. The stakes were high and I turned to Attorney William Conners for help. Attorney Conners used his knowledge of traffic law and regulations to fight for me at trial and we won with the charge being totally DISMISSED without my even having to testify! If you need legal representation for a serious traffic charge, call Attorney Conners and experience what it really means to have someone on your side."

L.A.

"Charged with a clear "no win" 3rd Felony DUI, I was facing a dark future. I was destined to be a felon with no right to drive for 10 years and a jail sentence of 6 months to 5 years! Add my life threatening health problems and the situation could not have been worse. However, my prayers were answered and Attorney Will Conners succeeded in getting the charge greatly reduced with minimal consequences. I served less than 1 day in jail after my court hearing which I consider a miracle. I am so grateful for Will's intelligence, loyalty and kindness. He made a profound difference in my life and I will never forget what he did to help me."

S.A.

"I am extremely pleased that I chose William R. F. Conners as my attorney for my criminal case. After interviewing several Loudoun County attorneys, I found Mr. Conner's fee to be by far the best, his personality to be friendly, and his accessibility to be superior. Most of all, Mr. Conners went above and beyond what I expected by putting in numerous unexpected hours and doing an astounding job arguing against the prosecutor. As a result of his hard work and courtroom savvy, my charge was reduced beyond what was expected. I highly recommend William Conners for any of your legal needs."

C. P.

"After I was involved in a terrible car accident, I had no idea what to do. How do I handle the insurance questions, medical bills, lost time from work? Knowing I couldn't, and shouldn't, take this task on myself, I found Mr. Conners law firm thru an internet search. Shortly after completing the on line questionnaire from his website, I received a phone call from Mr. Conners. He was very polite, offered to meet and discuss my case. At the first meeting he made me feel comfortable. Will was always very prompt to answer any questions I had, both email and when I called the office; we even talked on the weekends. I had total faith that he had my best interest in making decisions and recommendations needed to resolve my case. I would recommend his services to any of my friends and family. "

T.M.

"As recent immigrants to the U.S. we have been completely unprepared for dealing with the consequences of obvious negligence my wife encountered during one fateful visit to her new OB/GYN doctor. It was only due to the timely interference of more competent physicians and sheer luck we have been able to avoid permanent damage to her health. On our friends' recommendation we asked the "Law Office of William R. F. Conners, P.C" to take up our personal injury suit, and through all the stages the firm provided us with the top-rate legal advice. In the end it was solely thanks to their persistence and professionalism that we have been able to arrive to a mutually acceptable settlement of our case. Our special kudos go to Mr. William Conners for his sharp legal acumen and personal dedication."

A.C. & I.C.

"The injuries I suffered in a car crash were severe and permanent. The extent to which Will prepared my case was extraordinary. Will Conners is the lawyer to call if you have been involved in a motor vehicle collision and suffered personal injury."

W.E.

"How do you thank someone who took a very frustrating situation and turned it into success! Even after being threatened with a "Contempt of Court" citation my ex-husband stopped support payments. I was told I could garnish his social security payments but that led to one phone call after another to government offices and no solution. I finally found Will and he told me to stop worrying that he would take care of everything. He did just that by following through and taking my ex to court. After back-and-forth coversations I received all of my past due support payments plus attorney's fees and court costs without going before a judge. There aren't enough thanks or praise for such a dedicated and caring attorney."

D.R.

"Will handled my family law case in the 2009-2011 time frame, and was instrumental in helping me achieve a desired result – and avoiding costly litigation. He was very familiar with law specifically applicable to my case, and was highly familiar with the opposing counsels tactics & tendencies. Will managed my case efficieintly and also helped me to do much of my own documentation (hence saving costs). I would be happy to recommend him in the area of family law. He's a highly ethical counselor, with excellent knowledge of applicable law to divorce cases, and provided me good guidance on my case. Highly recommend."

J. C.

"Nowadays, it is somewhat of a challenge to go through life without the need of an attorney. Should the need arise for a competent attorney to handle one's legal affairs, I strongly recommend Will Conners. Will has handled a few of our family cases, including personal injury, family law and business transactions. His competency level in handling our cases was above and beyond any other attorney's I have seen. Will has an extremely keen eye for details and always puts the client's interest on a priority level. In a nutshell, Will is THE attorney our family turns to when any need arises for legal advice or representation. I would highly recommend Will. In my humble opinion, he is the best!"

A. H.

"I hired Will to represent me in a difficult divorce case. He did an absolute excellent job making sure my interests were looked after. It was a difficult time for me with an wife that had some personal issues. In the end Will made sure I did what needed to be done to protect myself but showed compassion for the woman I was divorcing without ever sacrificing my personal interests. I would employ his services again for any legal issues, which I hope there will be none, in a heartbeat!!! Rating would be 4.5 "

K.A.

"Attorney Will Connors helped me in filing an accident lawsuit against a drunk driver. Although it took a while for Will and his staff to reach the settlement which I desired, they were with me and my case every step of the way, keeping me fully informed and in the loop on every step of the process. They were most professional in every way, and I am one hundred percent pleased at having chosen Will to be my attorney on this issue. I would recommend Will and his firm without reservation."

T.P.

" Will has been a pleasure to work with during a difficult child custody battle. He has been almost always available, always on top of circumstances, provided very good counsel, quickly assimilated my issues without excessive dialogue and exhibited great flexibility under changing circumstances. While legal services don't come cheap, his ability to quickly comprehend my issues probably netted a savings."

J.A.

"Will Conners has been my lawyer for several years and has guided me through some difficult family law situations that occurred as a result of a divorce. His patience and ability to schedule and meet appointments and court appearances have been amazing. He was even able to formulate a plan to handle the final details of my case which is proving to be the best course of action. He has always been there for me when I needed him."

D.A.

I hired Will to represent me in an arduous divorce case knotted with a complicated financial scenario, and troublesome spousal support battle. Will and his staff's unending commitment, and patience quickly sorted through my retired military and executive careers, disabled veteran entitlements, and the best interest of the children amidst an emotionally overbearing ex-spouse. My case rapidly spiraled from separation to divorce in under one year. His steadfast professionalism and goodness guided me through a toxic situation that protects both my finances and the children. I can't thank Will and his staff enough.

V.M.
Notice: The client quotations above are not to be construed to guarantee or predict a similar result in any future case undertaken by any attorney of the Law Office of William R.F. Conners, P.C. Each case result depends upon a variety of factors unique to each case and client.
A couple=s retirement assets are often the biggest asset to be divided in a divorce. These include employer-based and non-employer based accounts. When facing divorce, here are some practical basics to keep in mind.
All property in a divorce proceeding is presumed marital until proven otherwise. Courts determine whether a retirement account is marital property based on when and how the retirement assets were obtained. In Virginia courts, a retirement asset can ultimately be adjudicated as 100% separate (to be kept by the account-holder), 100% marital (which are divisible upon divorce), or hybrid, this is partially marital and partially separate (of which the marital portion is divisible upon divorce). Retirement earned before marriage are, upon proper proof, the separate property of the party who earned them, and therefore are not to be divided as marital part of the marital share of the account. Conversely, retirement savings earned during the marriage are martial property and divisible upon divorce, unless it is demonstrated that the funds are in fact separate. For example, if a Rollover IRA includes funds from pre-marital 401(k)s, those portions of the IRA could be considered separate provided the owner could sufficiently Atrace@ the funds to their separate origin. Generally speaking, retirement funds earned after the separation date are also separate.
Once a marital share of a retirement account is established the court will determine if and how the asset will be divided. Virginia is an Aequitable distribution@ state. As such, the courts will look at all the marital assets and circumstances of the case as a whole and determine what is "equitable". Importantly, divorcing couples can also negotiate the fate of their retirement assets outside of court in the form by way of a written marital settlement agreement. If the parties can do so fairly and relatively amicably, this might be the best route to take. It is advisable that both parties seek legal counsel in doing so, however.
Dividing IRAs:
Individual Retirement Accounts (IRAs) generally can be divided by a tax free transfer from one account to another in a divorce. The mechanisms for the transfer are varied and dependent on the account institution. To make a transfer upon divorce, many retirement plans require a court order–a final order of divorce or related decree — that sets forth the transfer. Specific Accounts or Plans differ slightly on the additional requirements. In the case of IRA's, some financial institutions have their own forms that must be completed and submitted with to a certified copy of the order. Other IRA account institutions will divide the account if (in addition to the Court=s order) a "letter of instruction" from the parties including the account holder=s authorization to divide the account is submitted. Occasionally, for example with some ASEP@ IRAs a QDRO (see below) is necessary to complete the awarded transfer. There are restrictions on what type and form of award can be honored, and what language should be used. An attorney's assistance is necessary to help you navigate the process.
Dividing Employment-Based Retirement Plans.):
Dividing Defined Contribution Plans (401(k), 403(b) & TSP, etc):
A Adefined contribution plan@ is a plan in which the employee and/or employer make monthly defined contributions to a qualified retirement account in the employee=s name. 401(K) accounts, 403(b) accounts, and the Thrift Savings Plan (TSP) are common defined contribution plans provided through an employer. In addition to an underlying Order that sets forth the award (e.g. a final order of divorce), divisions of these plans require an additional order to be entered by the Court after the divorce is granted and submitted to the administrator of the retirement plan. These additional orders are often called QDROs (AQualified Domestic Relations Orders@) but depending on the type of retirement plan involved, may be referred by another name.
Dividing Defined Benefit Plans (Pensions):
In VirginiaAdefined benefit@ retirement accounts, or Apensions,@ are also divided by Court orders sometimes referred as Court Orders Acceptable for Proceeding (COAPs) or similar orders. Federal government pensions (e.g. FERS) and retirement benefits under the Virginia Retirement System (VRS) are divided in a similar manner as private pensions.
The marital share of the account subject to division as a marital asset is the portion earned during the marriage up to the separation date. For defined contribution plans, that amount generally can be determined based on the service between the date of marriage and date of separation. Calculating the division of a pension (defined benefit plan) can be more complicated, and may rely on a formula to determine the marital share.
Regardless of whether it is a defined benefit plan or defined contribution plan to be divided, there are a number of factors to consider when drafting a court order to divide the asset. A few such considerations are the terms of any marital settlement agreements, loans taken on the retirement account and timing of such, and the various administrative rules of the particular account to be divided among other details. When drafting a retirement order, it is important to have on hand account statements for relevant dates as well as the Aplan documents@ and any account/plan procedures/rules from the retirement account administrator and/or institution. Due to the technical nature of the transaction, to is essential to seek assistance from an attorney to draft and complete retirement transfers.